My First Startup Weekend
By Rodhán
- 7 minutes read
- 1357 words
Last year I had a few days to myself so I decided to take part in Startup Weekend without any real idea of what to expect. From being around the startup and developer scene in Dublin, I knew some of the organisers and some of the speakers and mentors, and I knew the premise of the weekend, but that was all. I was diving in headfirst and somewhat out of my comfort zone.
Pitching
Startup Weekend kicks off at 6:30pm on the Friday evening where everybody gathers together in a large room (we were based at Google's office on Barrow Street for the weekend) to listen to some speakers and take part in some warm up activities before getting down to the business of pitching. When I bought my ticket I had no intention of pitching an idea, my plan for the weekend was to join a team with an interesting idea and use my app development skills to build something cool - whatever the team wanted! But then, as the evening progressed I thought "why not?" I could make up an idea for a business and talk about it for 60 seconds. So I quickly worked out a pitch based on an app idea I had and joined the queue to pitch "X-Ray Specs" - an augmented reality platform to enable home owners and maintenance workers to see inside their walls!
This was my 60 Second Pitch:
Hi I'm Rodhán. I'm an iOS developer with a special interest in Augmented Reality. My startup idea is to build an app called X-ray Specs that will allow you to see inside the walls of any building.The concept is simple. Using built in iPhone sensors, the walls of a new build are scanned just before the plasterboard is nailed up. These scans will be processed and cataloged by our system, waiting to be called on. Now, let's say you want to hang a picture in your home. In the future that our app will enable, instead of blindly hammering a nail and hoping you don't hit a pipe, you can simply point our app at the wall and see exactly what it looks like in there! It's going to be amazing!I can do the app bit and the augmented reality parts of the MVP myself, but we really need a designer to figure out how users should interact with an app like this, and someone to work out a business model and see how we could take a slice of what is projected to be the $90 billion AR industry.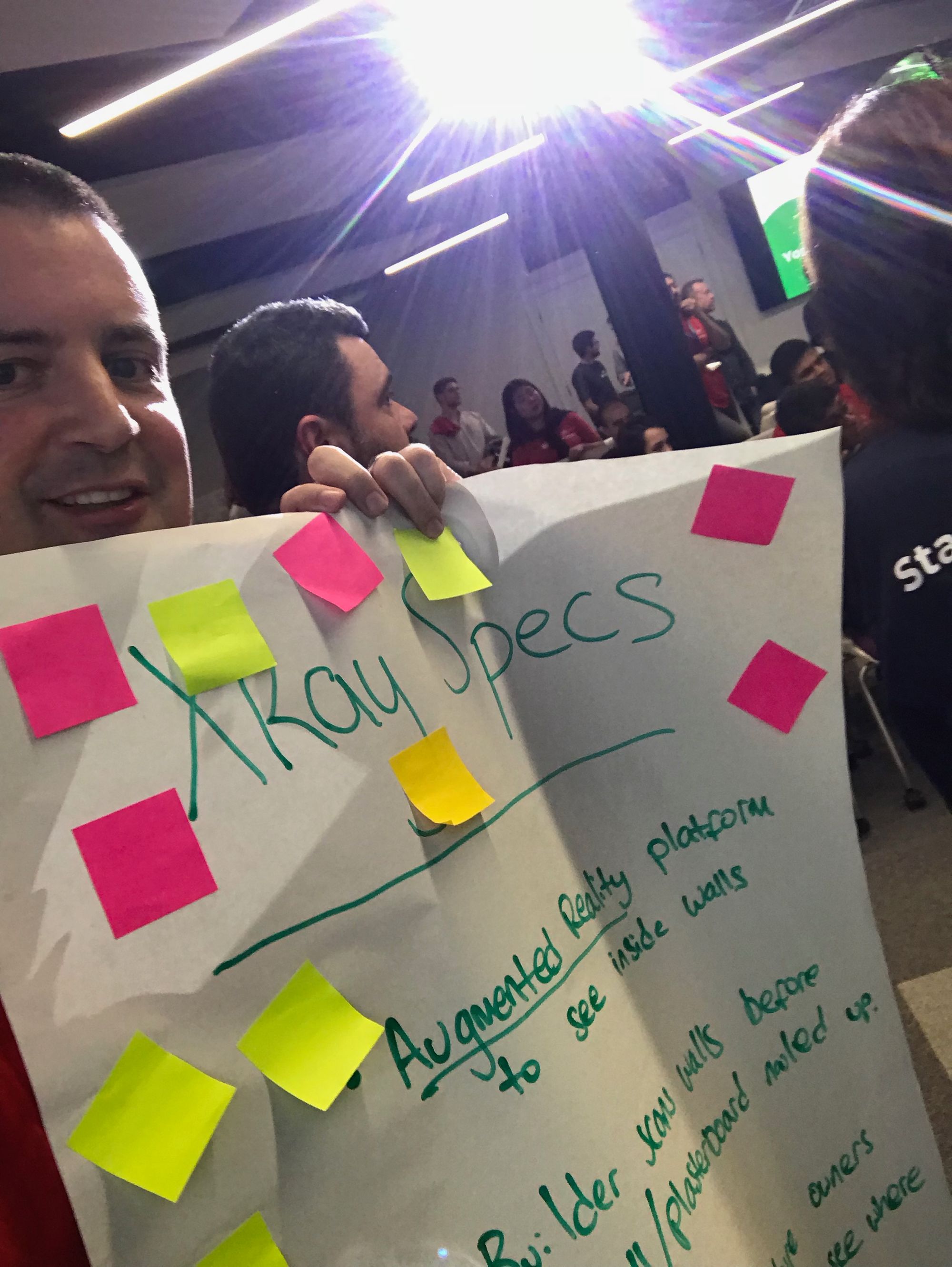 Forming a Team
The idea was enough of a hit that I was able to form a team around it - and what an amazing team we had. Conor, Patrick and Ruben were three students from Cork who brought not just tonnes of enthusiasm but a massive interest and knowledge of entrepreneurship; Joe brought a lot of experience in property development and business in general, as well as experience in property management; and Raj brought many years of experience and expertise in managing and delivering large IT projects. The dream team was formed.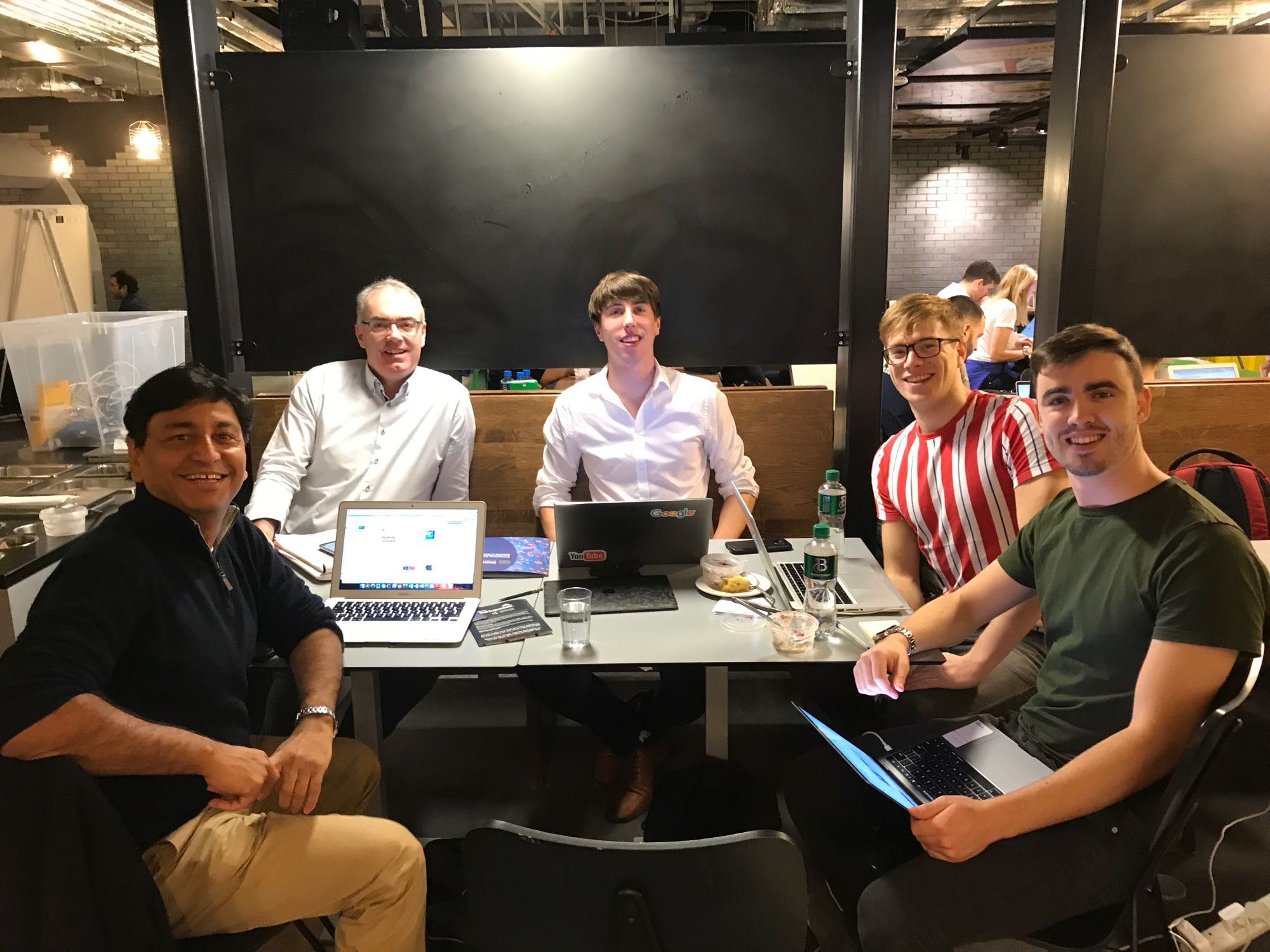 We had a chat and got to know each other a little but that was pretty much the end of the first day of Startup Weekend. We created a WhatsApp group for the team and I shared some details to help everyone get on the same page around the idea:
This Forbes article gives an overview of some of the things that I was talking about earlier: https://www.forbes.com/sites/forbescommunicationscouncil/2018/05/14/how-augmented-reality-will-innovate-bim-visualization/#3bd9e9e56fb5While there are several people building big systems for use in commercial buildings, etc. what I had in mind was a tool that would be much more accessible because all you need to do is download an app instead of having to invest in expensive equipment. This would allow us to target individuals or small businesses and possibly come up with an offering that would have broader appeal and shorter sales cycles.As far as I can see, Trimble seem to have done the most in this space but I don't know how much these tools are actually used in reality. This video is a fluffy example of what "real contractors" think of their HoloLens app: Construction workers try Trimble Connect for HoloLens for the first time.. here is what happened! - YouTube. They have a lot more details of there various AR, VR and MR solutions here https://mixedreality.trimble.com and here https://sitevision.trimble.com
Getting Down to Work
After a good night's sleep, we met early at Google HQ and got straight down to work. The idea evolved, a business model canvas was created and continuously refined, people got on the phone and on email straight away calling everyone we knew who would know anything about our target market. We also had a full schedule of mentor meetings which really helped to keep us on track and keep our eyes on the prize. This team was amazing! And I got to spend a lot of time exactly where I like to be, head down at the laptop seeing if I could create a working prototype of the app that would prove that Apple's ARKit augmented reality toolkit really could allow us to build an app to see through walls.
By the end of Day 2, in one way we were quietly confident that everything was going to be ok and we would be ready to do an amazing pitch on the main stage the next day and win this competition, but, at the same time, we knew we had a massive amount of work left to do to pull all this together.
Tying it all Together
Day 3 of Startup Weekend is SHORT, but with caffeine and cortisol and sweat and (probably) tears (I don't remember any blood!) this team that I had been so lucky to be a part of, pulled everything together - a well thought through business plan, very impressive expressions of interest from potential customers and industry experts, a working prototype of the core concept and even some great before and after demo videos that tied the whole pitch together.
In our "before" video, you can see Joe struggling to figure out where the services are in this wall so he can hang a picture. An all too common frustrating experience.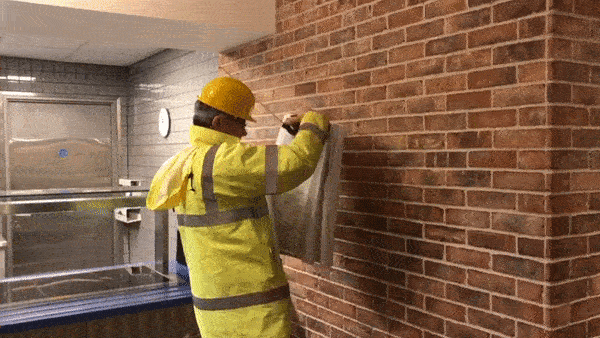 And in our "after" video you can see how simple life can be with an augmented reality app that shows you all the services in the building information model (BIM) directly in place, so you always know where all the pipes and wire are, and can drill safely with confidence that you are in the right place.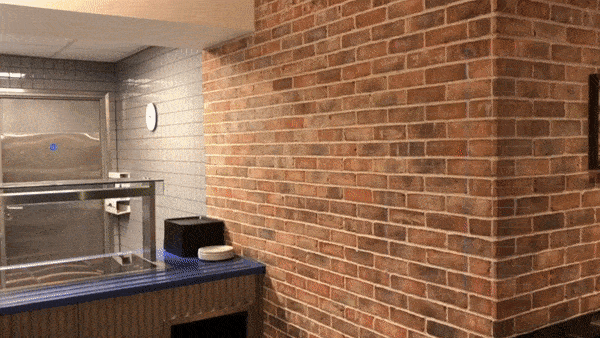 The Final Pitch
And then we gathered in Google's impressive auditorium, and Ruben took to the stage to deliver our pitch, sharing details of our business model and plans for the first time, and he absolutely killed it! We were the first to pitch so we got to relax a little and enjoy the other pitches and eye up the competition, and it was very, very strong. What an impressive, imaginative and capable group of people Startup Weekend attracts!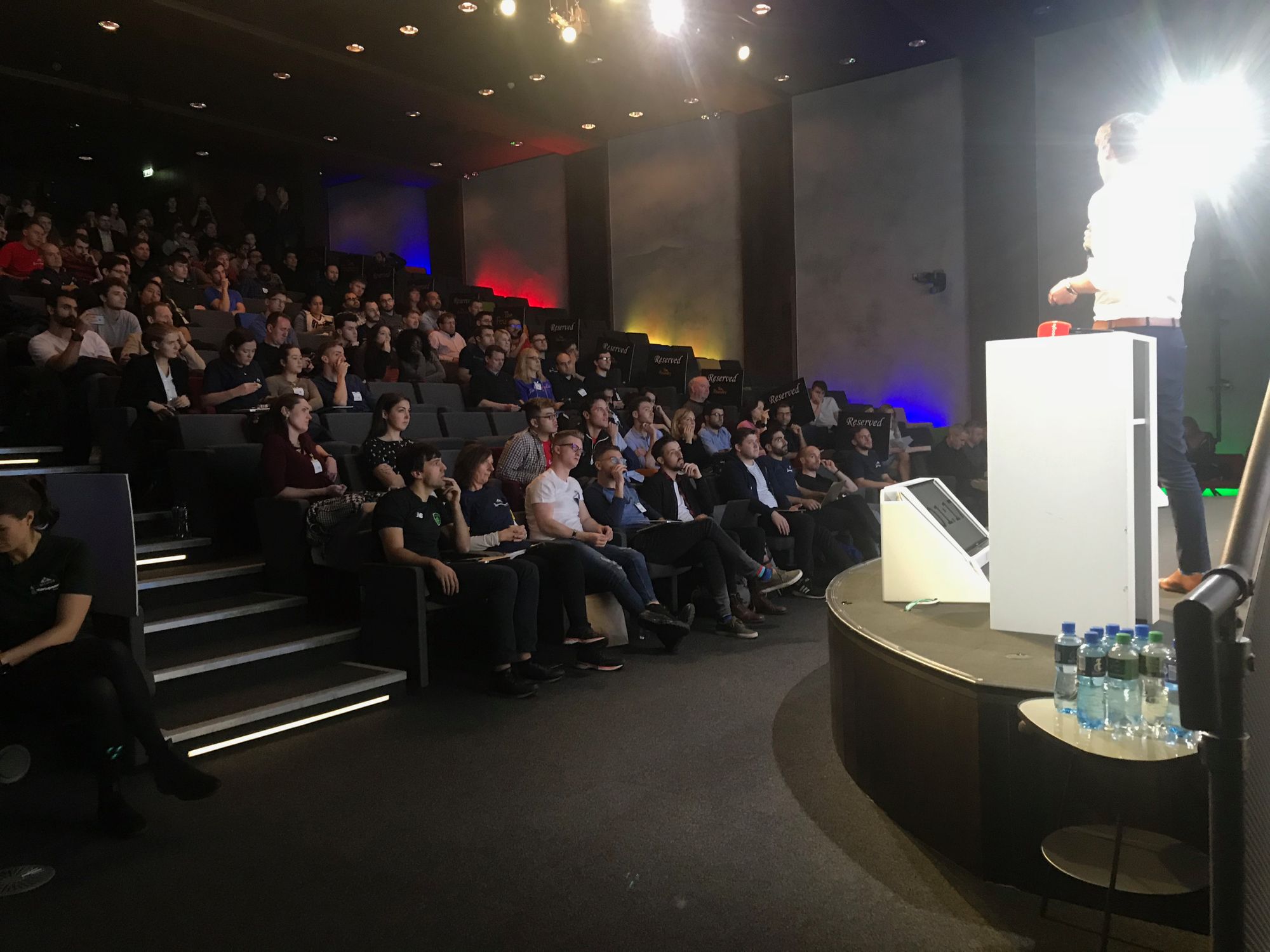 And the Winner is…
And then… we won!!! The judges cited the great pitch, the clear user journey and our very strong customer validation. Remember, if you want to win Startup Weekend, or you want to develop your early stage startup, then get out of the room and talk to people, people!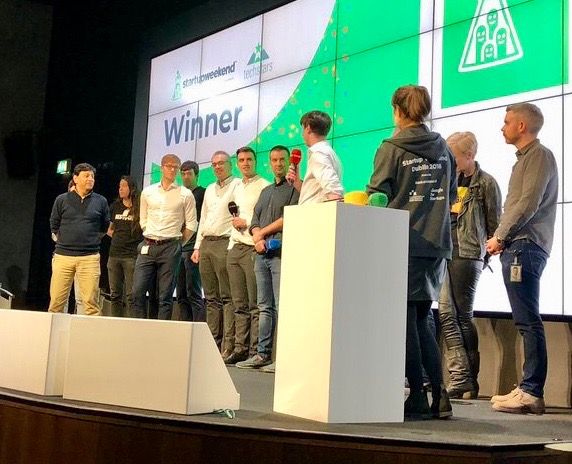 An Amazing Weekend
And that was that, the end of an amazing weekend and time to have a couple of drinks, reminisce on what seemed like a lifetime of hard work, and go home and get some sleep.
If you have any interest in any aspects of startups or developing an idea at all, then I highly recommend taking part in a Startup Weekend near you. Thank you once again to my amazing teammates in X-Ray Specs, but much more importantly, a massive thank you to the organisers and volunteers and sponsors of the weekend.