Fun for Five Year Olds with the micro:bit
By Rodhán
- 3 minutes read
- 623 words
When I have the chance I like to volunteer with Teen-Turn as a mentor for their Project Squad afterschool programmes in The Digital Hub, where I get to work with teenagers and offer what help I can as they work on projects for BT Young Scientist, SciFest or Technovation Challenge. Some of the projects I've been involved with over the past couple of years have been building an RFID smart shelf to help blind people in the kitchen, creating a mobile app to help improve teenage mental health, and most recently using a Raspberry Pi and sensors to create an intensive care unit for sick houseplants! The girls' creativity, enthusiasm and assumption that anything is possible is infectious and inspiring.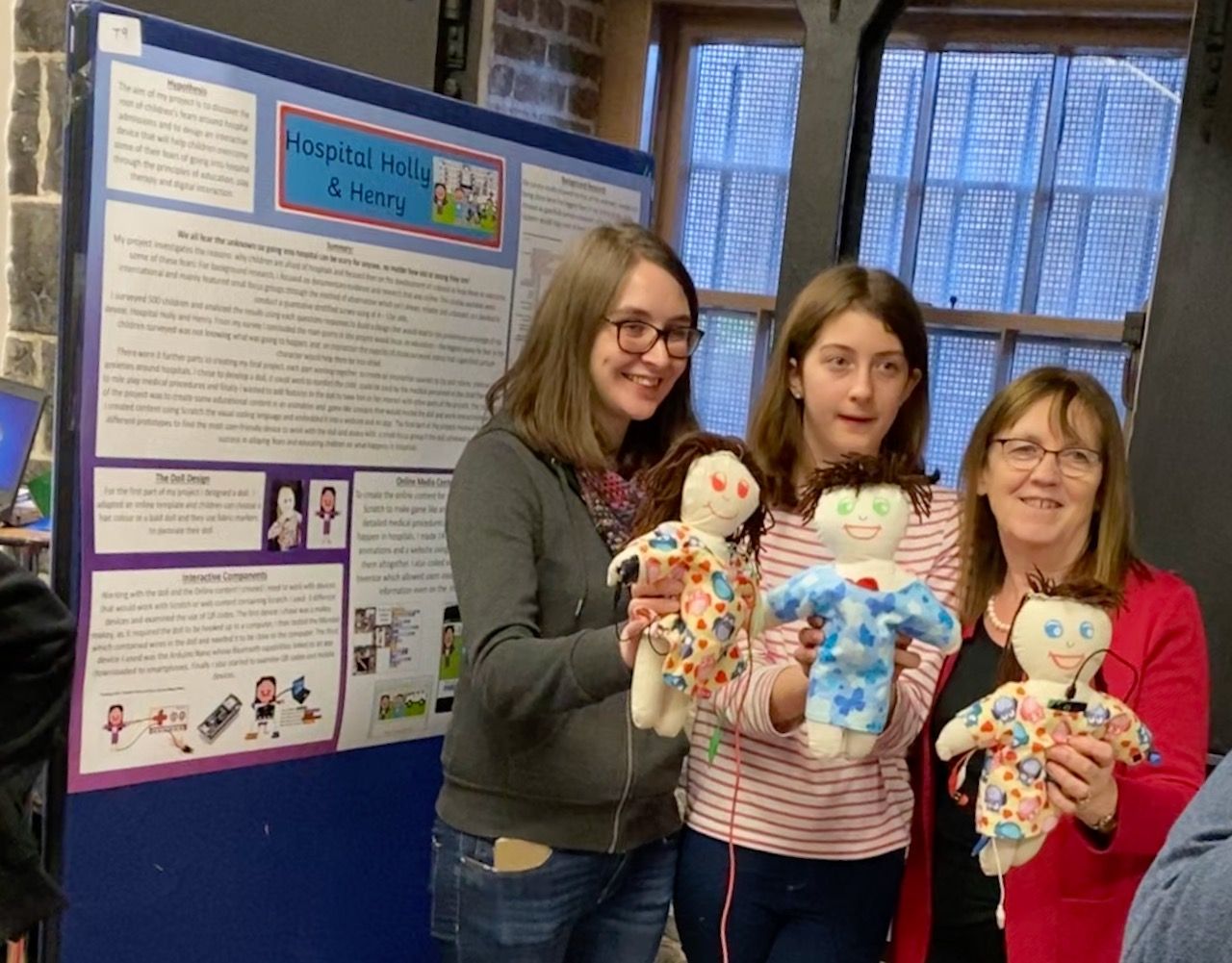 I'm always on the look out for simple projects that might be fun to do with my five year old daughter, and that don't risk boring her senseless and putting her off technology for life. When I saw Aoibheann Mangan's Hospital Holly and Henry dolls at the SciFest @ Teen-Turn event last month it gave me an idea.
My Not-So-Awesome Cyborg Doll Idea
The idea of augmenting toys is something that I thought my daughter would enjoy. She loves playing hospital and I thought that adding a display to one of her dolls to show a random illness that she had to cure would make for a great game. But when I suggested it, the idea wasn't met with the enthusiasm that I hoped! I suppose it's my own failing as a parent for not yet encouraging her to watch cyborg sci-fi movies :) Hopefully we can rectify that later.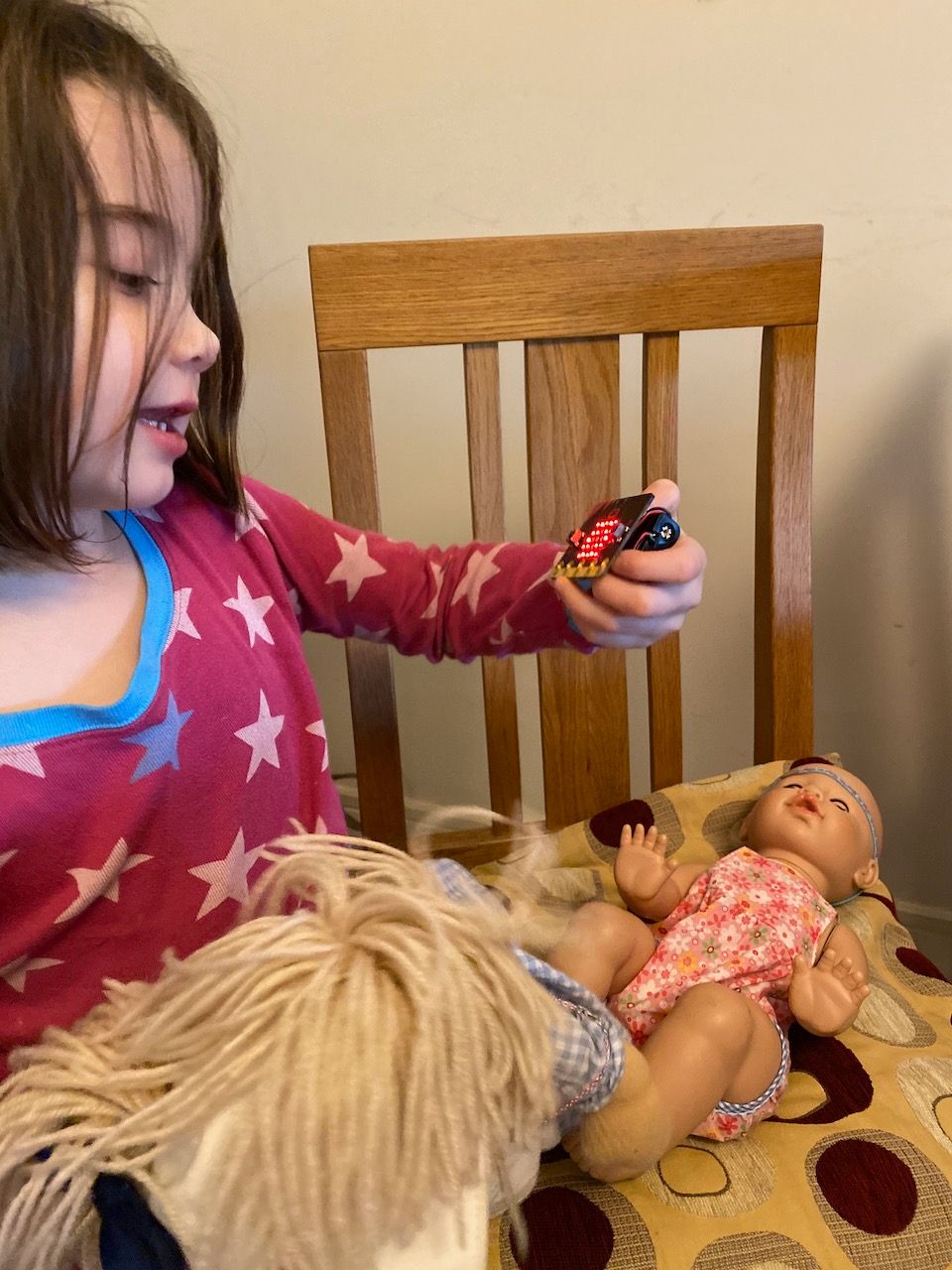 And so, we decided to create a more "traditional" standalone tricorder type device that she could shake near a doll and get a random diagnosis of an illness that she could then treat in the toy hospital.
An Embarrassingly Simple Project
The "build" couldn't have been any simpler. A micro:bit with a simple Block program that displays one of four random patterns every time you shake it. Meg especially liked drawing the LED patterns for each of the doll illnesses that the device detects - one of which is the scary sounding lungitisbitis. We added a battery pack to the micro:bit with velcro and the toy was ready to go.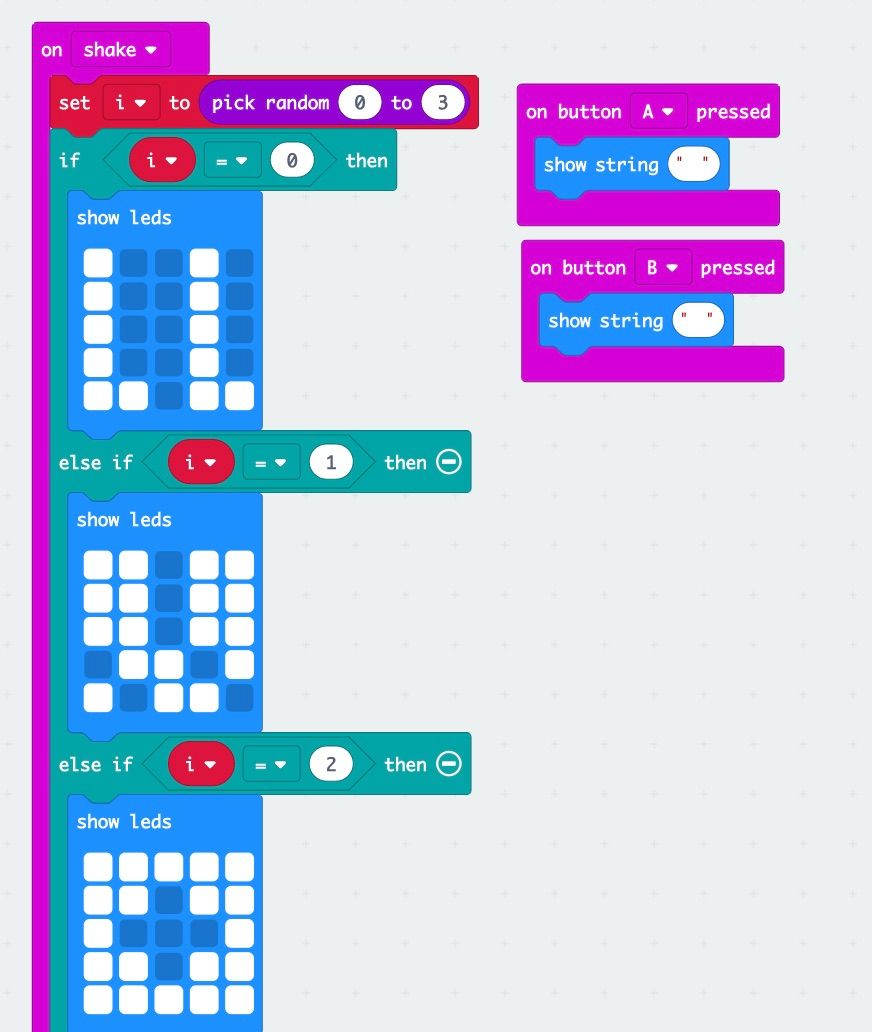 After playing with it for a few minutes, Meg wanted a way to clear the diagnosis before using the device on the next patient, so we went back to the laptop and added the two blocks that display an empty string when you press either button on the micro:bit. In a way I enjoyed this part the most because it allowed me to show my daughter how she could come up with ideas for features and we could add them easily. Once again the simplicity of the micro:bit and especially the amazing work that Microsoft has done on the MakeCode product really shine.
Order Your micro:bit Today!
I've said it before, and I'll say it again. The micro:bit is amazing, and I think every child really should have one to play with. I bought mine from CPC in this €20 kit which includes a battery pack and some other little components that you can play with.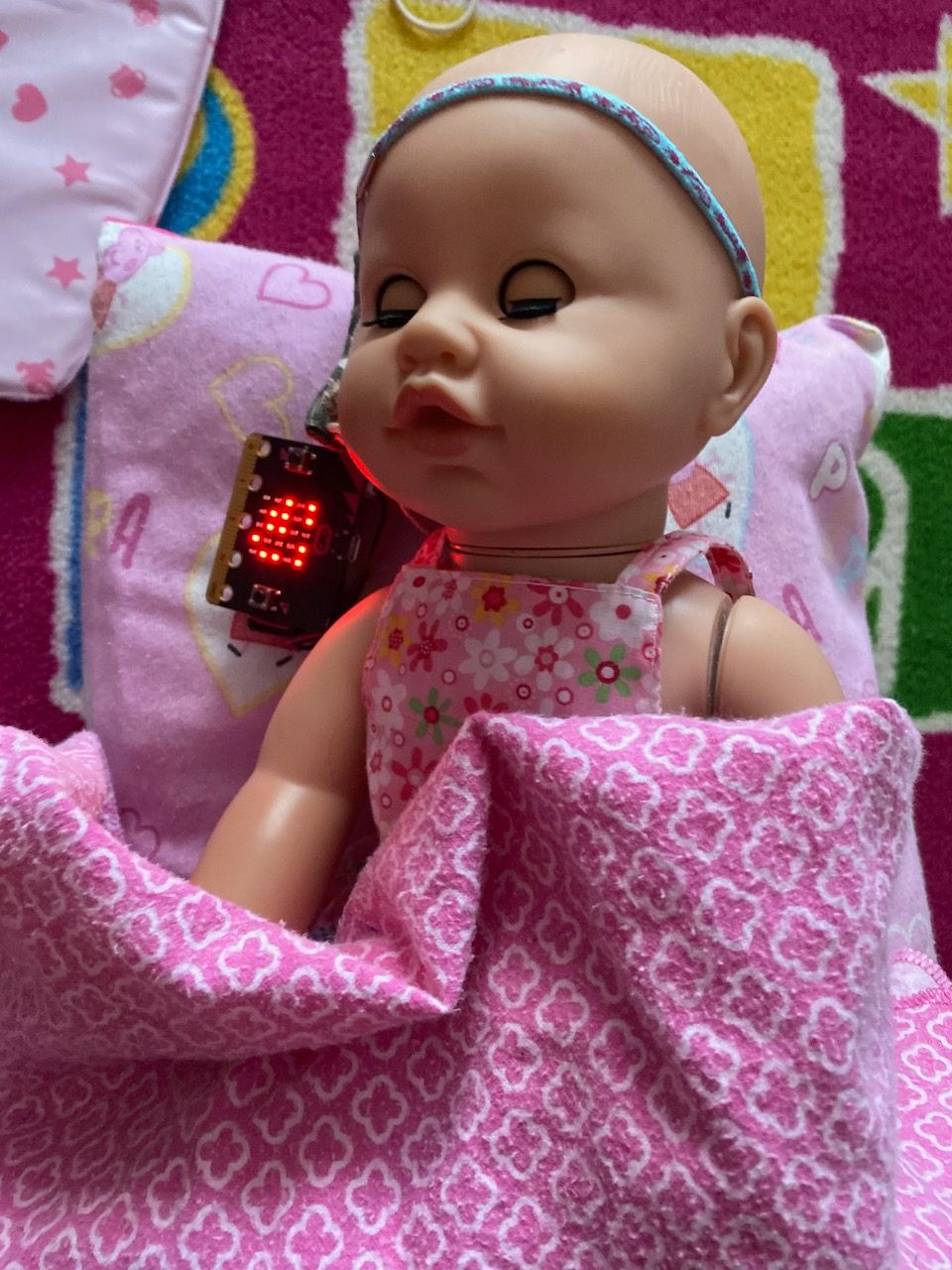 And using the micro:bit is even easier than ordering it, even for complete beginners. You simply plug it into a USB port and go to https://microbit.makecode.com and either chose from one of the many starter projects there or start your own from scratch. Even if you don't have any programming experience at all, the tool is really intuitive and everything is explained, and there are loads of tutorials. What are you waiting for?